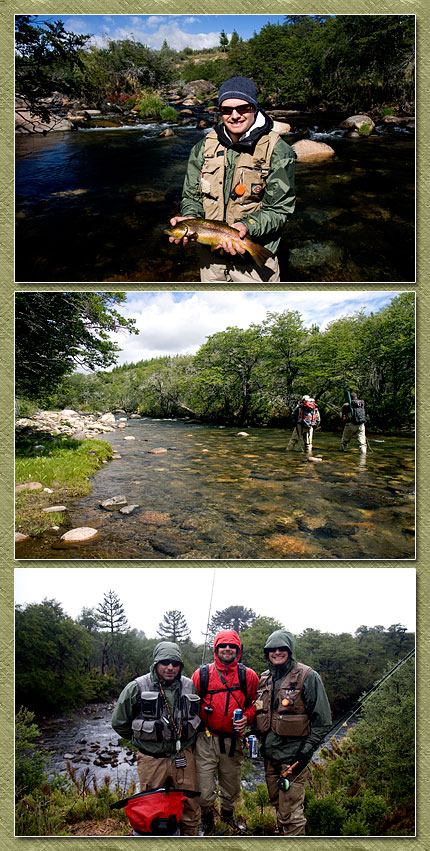 guys, just got back from 3+ weeks of wining and dining with clients.  Charles Cirar had some amazing fishing around Christmas time at Rio Manso Lodge, I'll post those photos once I get them.  John Barber caught a 20 pound Dorado at Yahapé (Corrientes), and got grand slam one day (Pira Pitá, Dorado and Pacu in one day).
these photos are from Aluminé area.  i was there with my good buddy Stahl and his father, uncle and BROTHER-IN-LAW to be, Jason, who proposed to Stahl's sister here in Argentina.  congrats!
we are in a drought year this year.  it was sunny and warm for 2 weeks prior to their arrival.  funny thing was that the day we got there, the wind started picking up, and we had snow, rain and high winds for all 6 days they were with us.  and the day they left, the weather got nice again.  in any case, they had wonderful fishing at times, lots of insects this year.  these photos are just a few snapshots of one of our secret places.  lots of 17-19 inch browns and rainbows, and the occasional 22+ inch fish.  i shot some video from this week, but didn't take my camera out much due to all the wet weather, but as soon as i get some copies of their photos, i will post them.  cheers…joey.