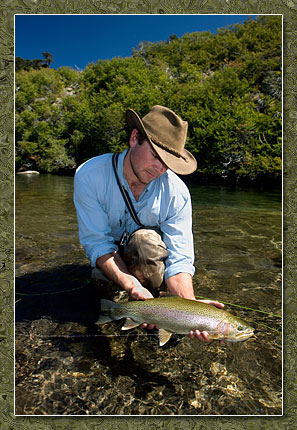 hey, guys.  it's been a pretty busy couple of weeks here.  had a few days in Buenos Aires to get some office work done before i had to come back here to Northern Patagonia to assist with some filming for a DVD for our Northern Patagonia Fishing Club.  the weather had changed, we had a full moon and a cold front that came through, so it made the fishing a bit weird, but we managed.
these photos are in no particular order.  but after the video guys left, i finally got to spend time fishing with my good friend and guide Katy Melo.  he's been busy all season, so we haven't been able to actually fish together.  i've been on some trips with clients helping spot fish, etc, but we haven't been able to do any exploratory fishing.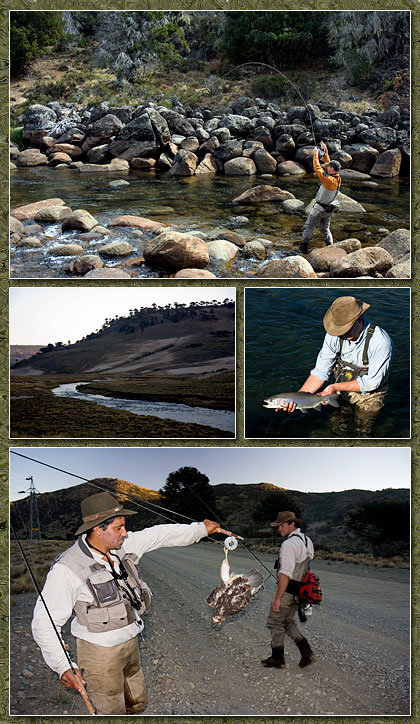 we are blessed in this part of Aluminé with a lot of water that is totally in plain sight and under-utilized.  part of my job now is to optimize our fishing program.  i brought along another friend, Garrett Sullivan, who guides in Colorado in the Black Canyon of the Gunnison, and in Alaska.  he was down here doing some R & D in Chile for some guys who want to start an operation.  hell of an angler, so he came along to help us check some stuff out.
i'm not going to name any rivers here since there are a lot of eyes watching what we are doing.  people think they know what we are fishing with our clients, but we'll keep them guessing.  we have a mix of public waters and some private access to some creeks that are barely on the map, that i'm pretty sure nobody ever fishes…. Read the rest of this entry »