hi, guys…sorry, it's been a while since my last update, and i have a backlog of stuff to post…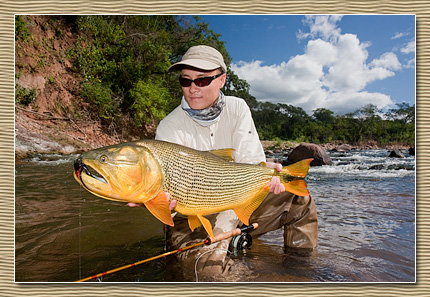 here are some photos from a gem of a destination in northwest Argentina, in the Salta region.  these are photos from a small mountain stream called the Rio Dorado where my friends have access to some private property in the Yungas.  the Salta region is a great dorado fishing destination for those who happen to be in Argentina for other reasons.  making a full week is difficult here, even in combination with the Rio Juramento nearby.  you have to plan very carefully the time of year you come and lower your expectations, as there are many variables that go into a successful trip in this area (weather, timing, etc.).  one great combination you can do is to go visit the wine country near Cafayate or go up to Purmamarca for sight seeing, as we did on this trip, so as not to make the entire trip focused only on fishing.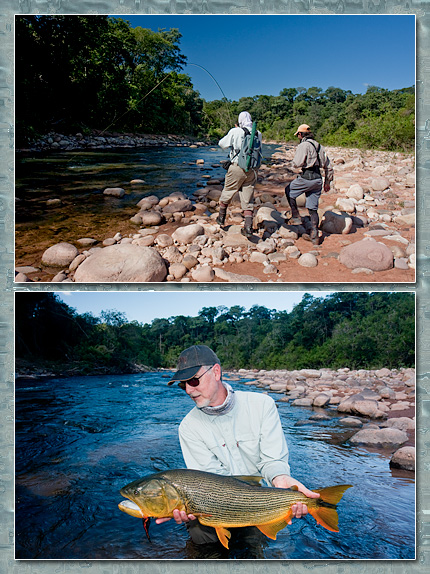 some years ago, due to a big flood, a whole bunch of dorado entered the system from below, and when the waters receded, the dorado remained.  today, the pools in this river have many dorado from 10-20 pounds, since they are protected from poachers, being well within private property.  at barely 100 CFS during the normal season, the fishing can be tricky at times, especially with the river being so low and clear with so many dorado packed in there, so a stealth approach is required (sometimes, it's actually better to fish for them immediately after a heavy rain when the water is muddy).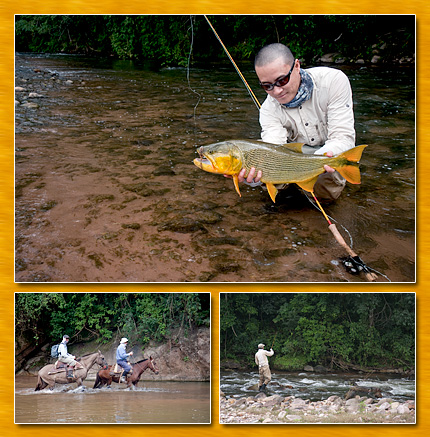 on this particular trip, i was with Frank and Chantz Butler and Jeff Clarkson from Texas.  we were fishing with Agustin Garcia, Sebastian Zavalia and Ignacio de Freijo, who run a company called Fly Fishing Salta.  they are a very professional outfit and know every single inch of this river.  we took horses on parts of it, mainly just to cover more water each day.  with the river so clear, once you spook a pool, you have to move on to the next.  the best way to fish this river is to camp, since the roads coming in can be blown out when it rains.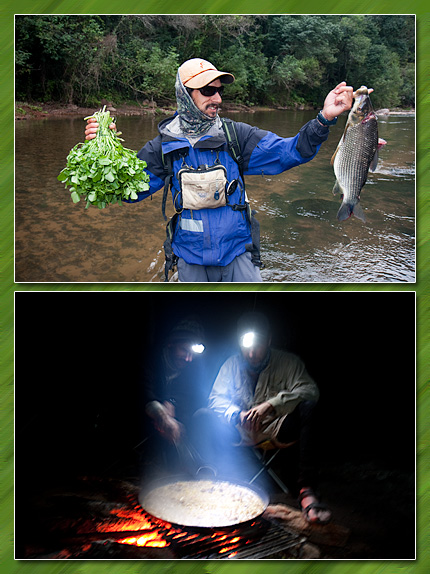 fishing was very typical for Rio Dorado.  when it's crazy, it can be crazy…otherwise, you are looking at 3-4 hookups per person per day on a normal good day.  obviously, this depends on how much water you cover and how many mistakes you make, but as with dorado, you could easily get skunked on any given day as well.  dorado are very sensitive to sudden changes in water temperature, and recent rains had cooled the water temperatures, and thrown their feeding cycle off a bit, but every one of us had a double digit fish.
to book a trip, please email me.
cheers!  photos © Joey Lin and Agustin Garcia